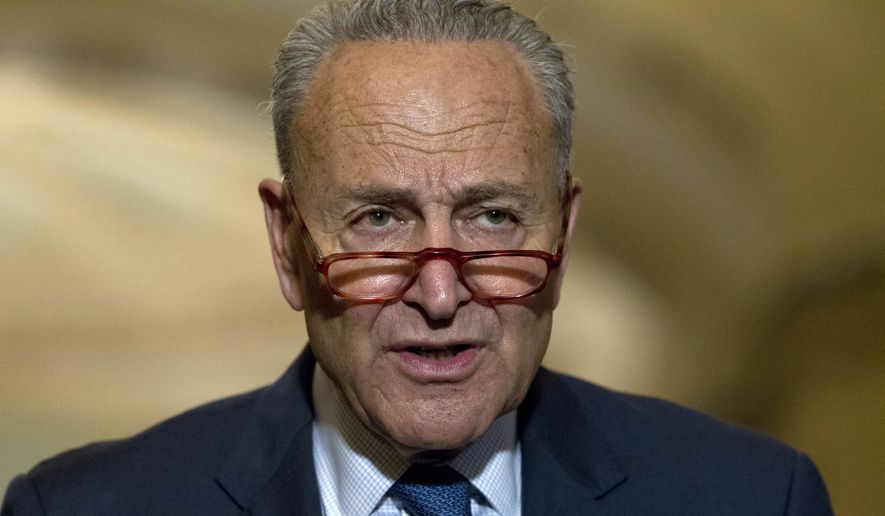 On Oct. 27, 2019, Sen. Schumer (D-NY) announced a plan to promote electric and hydrogen fuel cell vehicles.  The plan is comprised of the following three components:
Cash vouchers for trading-in gas-powered cars and buying a plug-in electric, plug-in hybrid, or hydrogen fuel cell car.  Consumers wishing to trade in a gas vehicle for a new vehicle could receive a point of sale rebate starting at $3000, and ramping up based on the zero-emission range of the vehicle. Consumers with household incomes less than or equal to 200 percent of the federal poverty would receive an additional $2000 rebate for new vehicles, or a 20% rebate to purchase used vehicles built prior to the program taking effect.  An additional incentive worth an additional 50% of the base incentive would also be available for vehicles made in America with strong labor standards, as well as $500 for vehicles with 50% domestic content and a US manufactured battery.  The program would receive $392 billion in funding and replace approximately 25% of the US gas-vehicle fleet with clean vehicles after 10 years.
Making charging infrastructure accessible through a new grant program to states and localities to ensure all Americans have access to charging infrastructure.  The proposal includes $45 billion in funding to states, cities, and municipalities for making charging infrastructure accessible to everyone.
Incentives for manufacturers to build new factories or re-tool existing factories in the United States to assemble zero-emission vehicles or manufacture charging equipment.  The plan would create two new grant programs that would stimulate the regional economy, and improve the global competitive position of the United States in the electric vehicle industry by creating a robust domestic supply chain, and require that workers both building and working in the new factories make good-wages and have strong labor standards. One program would provide cash grants to manufacturers to build new factories for assembling electric vehicles, manufacturing charging equipment, or manufacturing or recycling critical component parts of electric vehicles like batteries. A second program would help reduce permanent plant closures in the U.S. by providing an additional cash grant for manufacturers that re-tool existing U.S. factories that make internal combustion engine vehicles or component parts. These programs would receive $17 billion, which is enough money to ensure that all new clean vehicles sold (including their batteries) through Clean Cars for America are manufactured in the U.S.
For additional details, click here.